Infrared Hydrogen Molecular Physiotherapy Foot Spa Footbath Machine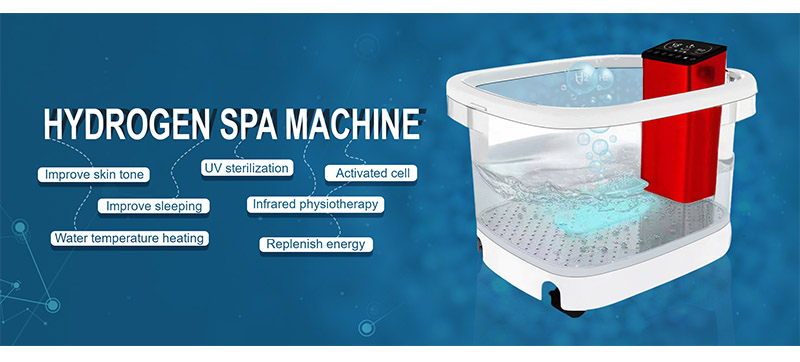 Product Name:

Hydrogen Spa Machine

Model:

E817F

Host Machine:1pcs

Power Supply:1pcs

(

3M

)

Motor:220V-240V

Power:100W

Frequency:50-60Hz

N.W.:9KG
Molecular Hydrogen (H2)
Molecular hydrogen, H2, has a natural property which enables it to dissolve into and move across cell membranes, so it can get into any compartment of our body.it's a powerful antioxidant and anti-inflammatory that has protective effects on cells and organs. It supports the body's natural functions. There are no known side effects of H2 and it is impossible to overdose on it. H2 is 100% pure and natural.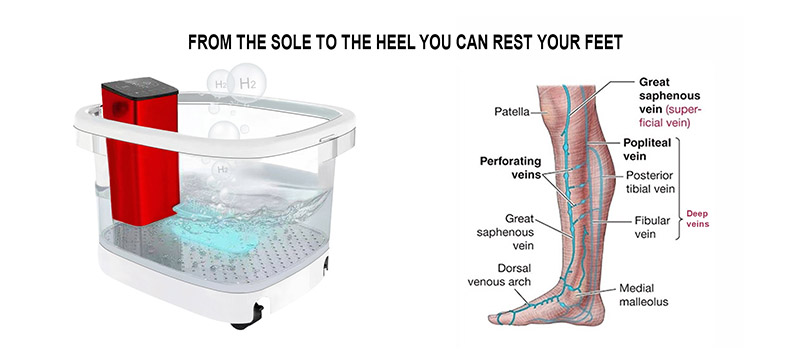 Benefits of hydrogen molecules
Balance body temperatur
Transport nutrition
Maintain cells
Lubricate joints
Excretion of waste
Improve sleeping. Let the body more comfortable.
Improve skin tone. Let the skin more beautiful.
Infrared physiotherapy. Red light therapy.
Replenish energy. Let the body full energy.