Hyperbaric Oxygen Chamber Hyperbaric Medicine Hyperbaric Oxygen Therapy

| | |
| --- | --- |
| Name:Hyperbaric oxygen chamber | Model:W08 |
| Chamber Size:120*70cm | Output pressure: 1.3 ATA Pressure |
| Principle of oxygen production:Pressure Swing Adsorption Technology | Chamber pressure:1.3ATA Pressure±0.2ATA Pressure |
| Net weight of oxygen machine: 52kg | Oxygen concentration:≤30% |
| Rated current:AC 4A | Oxygen flow:45L-180L/min |
| Rated voltage:AC220V 50HZ | Size:62*36*65CM |
| Input power:880W | Principle of oxygen production:Pressure Swing Adsorption Technology |
| Pressurized time:5min | Output pressure:<400mbar@60L/min |

What is Hyperbaric oxygen chamber (HBOT)
Hyperbaric oxygen therapy (HBOT) is a medical therapy that enhances the body's natural healing process by breathing in 100% oxygen in a pressurized chamber. It's used as a treatment for a wide variety of medical conditions and is usually a part of an overall medical care plan.By providing pure oxygen in a pressurized chamber, HBOT delivers 10-15 times more oxygen to tissues within the body. The increase in oxygen supply during a HBOT treatment allows multiple benefits.
Hyperbaric Oxygen Therapy For COVID-19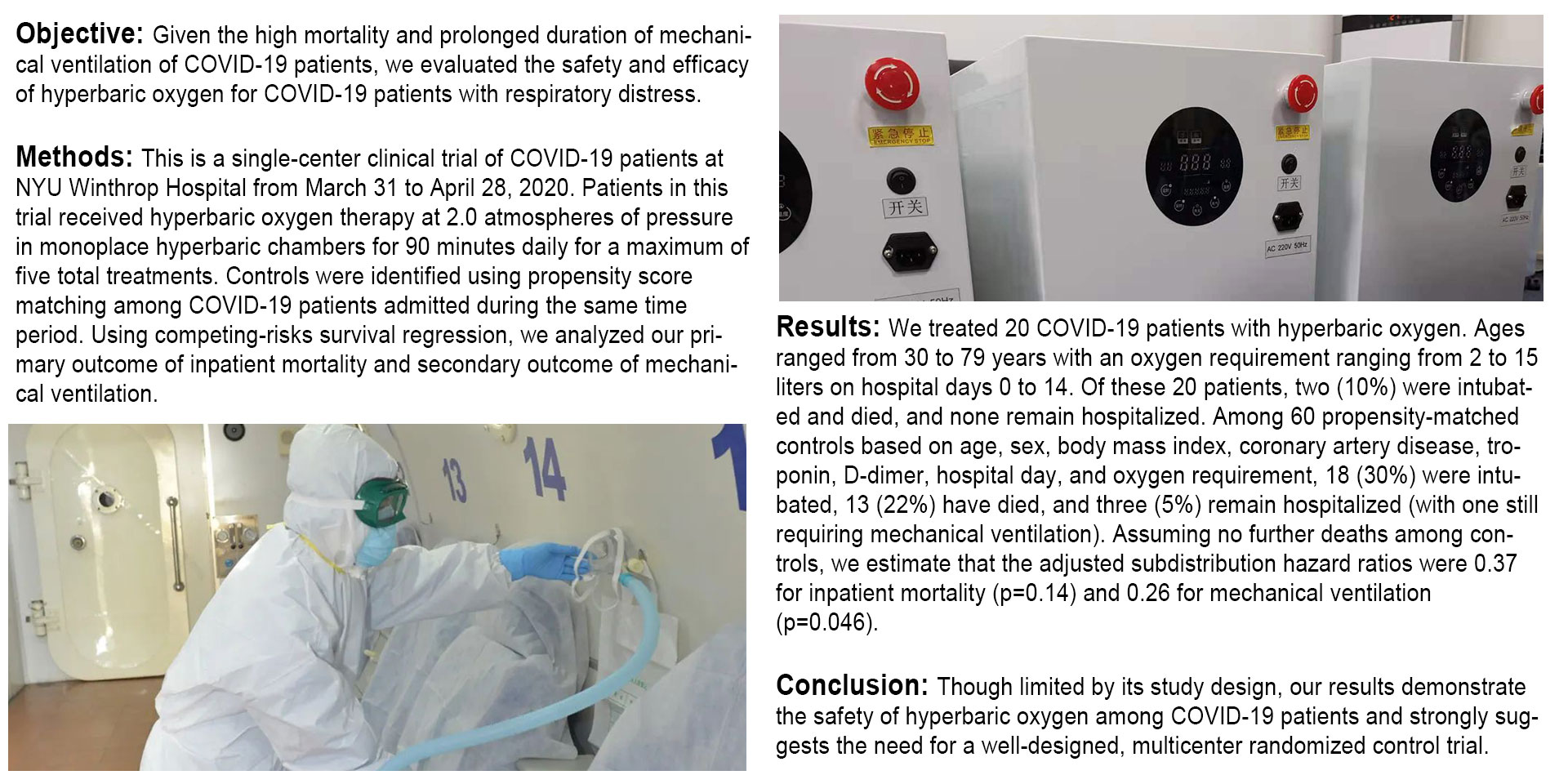 Advantage
⭐Liquid crystal display touch panel, easy to operate.
⭐Release negative ions to purify, inhaling oxygen is healthier.

⭐Imported molecular sieve has fast oxygen production and high concentration.
⭐Emergency stop button and transparent observation window make it safer.
⭐Automatic safety relief valve, automatic pressure relief if the air pressure is too high. It is also equipped with a manual safety relief valve.
⭐Continuous oxygen supply The oxygen concentration in the oxygen chamber is kept within 92%±3.

⭐Factory direct sales, support OEM/ODM customization, one-piece delivery service.
⭐Own international logistics and transportation services, with advantages in price and channels.
⭐Professional technicians and customer service staff will answer any questions you have.
Some Of The Common Uses For HBOT That Are Often Covered By Insurance Include:
inflammation of bone or bone marrow
Tissue damage from radiation therapy
Cyanide poisoning /Compromised skin grafts or flaps
Arterial gas embolism (air bubbles in the blood vessels)Osteomyelitis (long-term
Severe anemia/ Brain abscess /Burns /Crushing injury /Sudden deafness
Carbon monoxide poisoning (from breathing noxious fumes)
Specific types of non-healing wounds such as diabetic wounds
Decompression sickness (a common scuba diving condition, also called "the bends")
Gas gangrene (fast-spreading gangrene in infected wounds that gives off a foul-smelling gas)
Intracranial abscess (originating from an ear infection, sinus infection, or another primary source of infection)