Best Hydrogen Rich Water Bottle Hydrogen Water Ionizer Cup
Product name:Hydrogen Water Ionizer Bottle




Brand:SDYFU

Size:178×106×48mm

Capacity

:350ml




Rated voltage:5V1A




Hydrogen concentration:1000ppb




Net weight:410g




Operating temperature:0-40℃




Cup lid: Food grade PC+ aluminum alloy




Cup Body: Food Grade PC




Base: Food-grade PC




Electrolytic ring: Titanium platinum electrode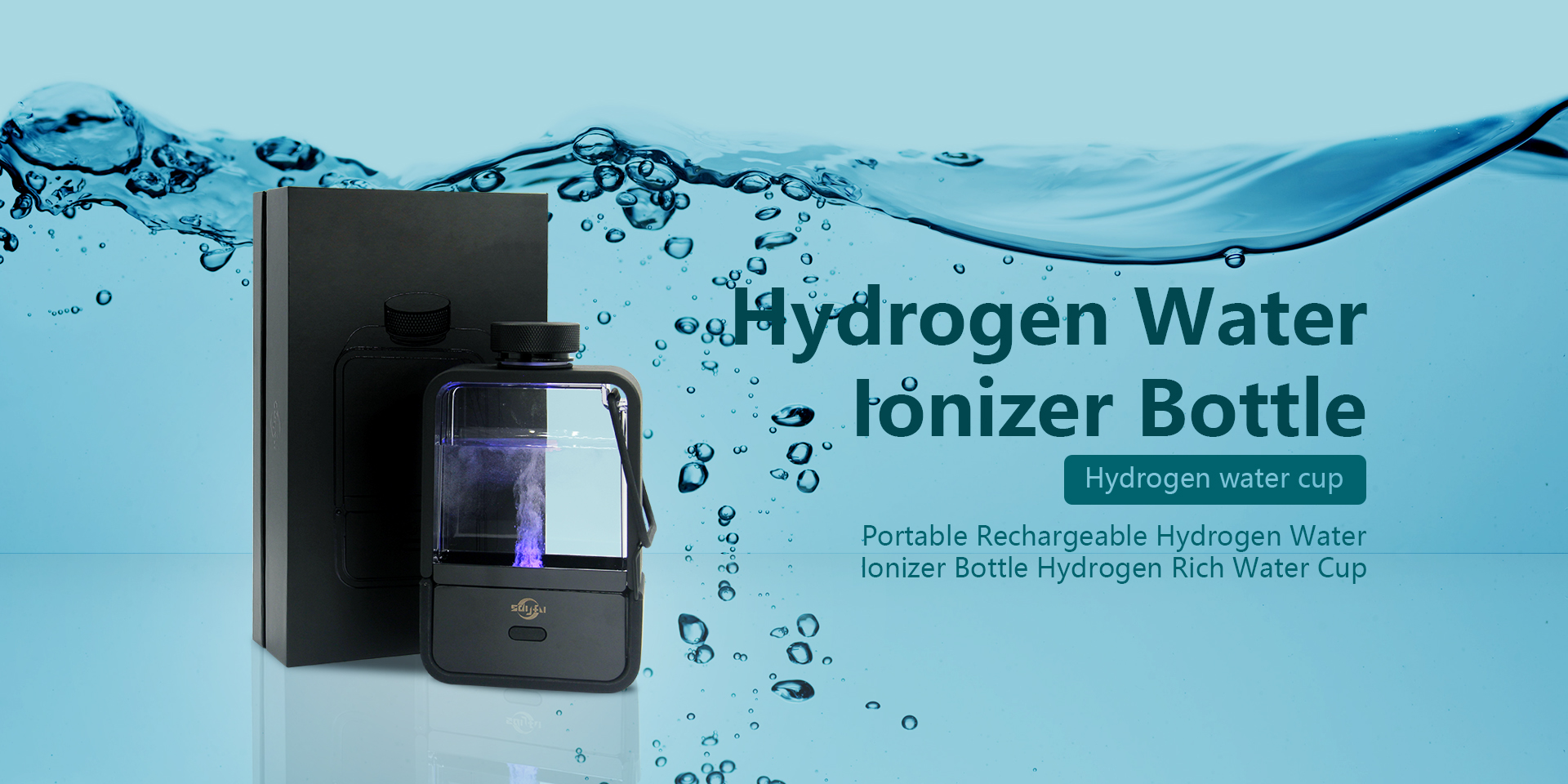 FAQ
Q:How is hydrogen-rich water absorbed and utilized by the human body?

A:"Hydrogen" or "hydrogen molecule" is the smallest molecule in nature. It is extremely penetrating and can diffuse into any organ, tissue, cell, mitochondria and nucleus of the human body through the skin and mucous membranes. The hydrogen in dissolved water is easily "absorbed and utilized" by the human body.

Q:What is the mechanism of hydrogen?

A:The research of Professor Naruto Ota of Japan Medical University confirmed that hydrogen has an ideal selective antioxidant effect and can selectively and efficiently remove cytotoxic free radicals. Cytotoxic free radicals are also the source of all diseases and aging. While efficiently removing cytotoxic free radicals, it realizes the balance of the internal environment of the body, activates the self-repair mechanism of the human body, and gradually heals various sub-health and chronic diseases.

Q:What are the benefits of Hydrogen rich water to the human body?

A:Hydrogen-rich water provides a full range of antioxidant care for the body, which is specifically manifested in metabolic function repair, immune regulation, elimination of inflammation, improvement of allergic physique, prevention of cell mutation (anti-cancer and anti-cancer), promotion of tissue repair, anti-aging beauty and beauty .


Q:Is it safe to drink hydrogen-rich water and are there any side effects?

A:Hydrogen is a sourced gas in the human body. Normal human intestinal flora will produce hydrogen during metabolism. The gas exhaled and discharged by the human body contains hydrogen. A large number of biomedical studies have fully confirmed the safety of hydrogen. Japan, the United States, and China (2014) all listed hydrogen as a legal food additive. In the Japanese market, hydrogen-rich water cups and hydrogen-rich water machines are extremely popular! Bags of hydrogen-rich water can also be bought and sold at will, without restrictions on population and quantity. Drinking negative hydrogen water has no side effects.